Barnyard Birthday Parties are the Best!! Parents, you have a lot to choose from to make the party special for your child! We're excited to celebrate another year of joy and laughter at Barnyard Swing- The perfect place for your child's next birthday party! Our friendly staff and variety of fun-filled activities make for an unforgettable experience. Book your party now and let us take care of the rest.
Call Marcy at 607-376-1853 for a booking.
Basic Barnyard Bash $16 per child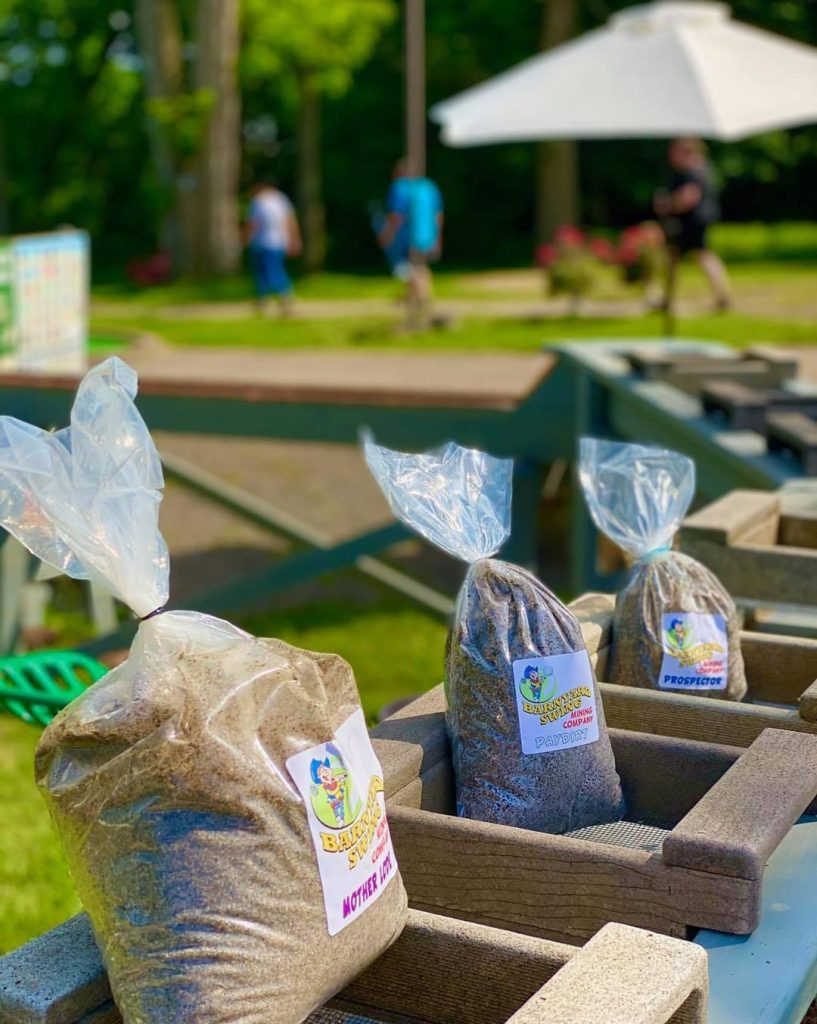 Game of 18-holes mini-golf, Bag of gem rough for the outdoor water sluice, dirt sundae (or your choice), and drink… for each child and plan for 1-1/2 hour. As always, you are welcome to bring in snacks, piñata,
cake, etc..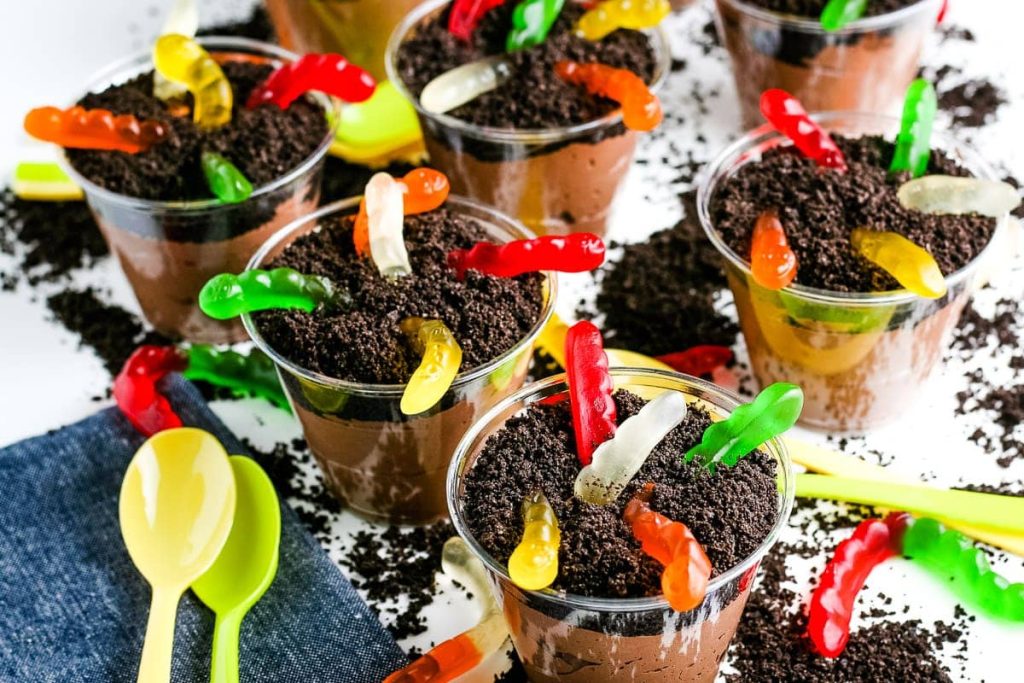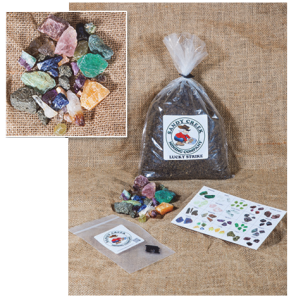 Teddy Mountain DIY Bear - Add $5.00 per child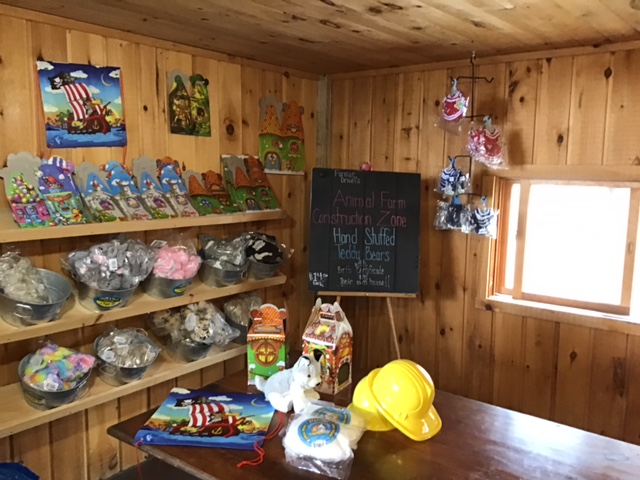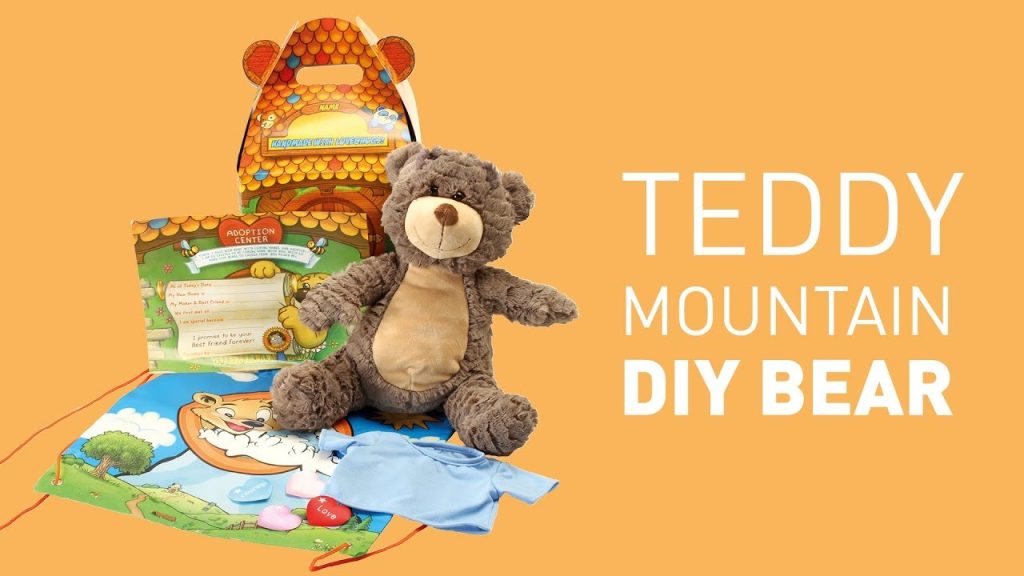 All of the above plus and 8-inch hand-stuffed  (children's choice) hand-stuffed teddy bear for each child- with cottage and adoption certificate! A big hit and super cute!! No
need for goody-bags with this!   
Plan for 2 hours.
Fossil Safari - Add $4.00 per child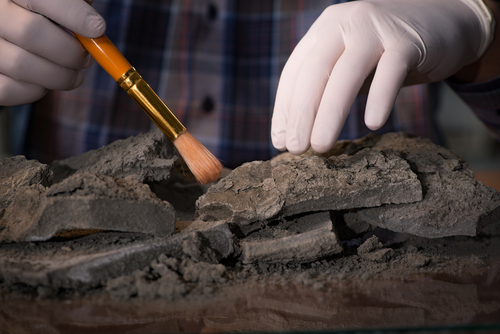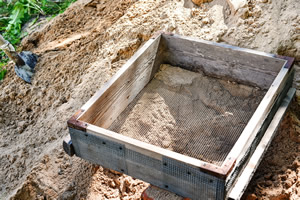 Add a fossil safari kit for each child to use at our creek-side area (collection box and bag, scavenger hunt page, information guide, magnifying glass, air-drying clay to make molds).
Plan for 2-1/2 hours if doing all.
Spin Art - Add $3.00 per child
Includes spin art page and frame.
Do the Whole Shebang for $25 per child. That's a Lot of Fun!!
We reserve up to two groups or parties per day (often one daytime; one per evening).  Parties are scheduled for 1.5 to 2.5 hours in length, depending on the activities you select.  The clock starts when the bulk of your group arrives, allowing some wiggle room for set up. We have time in between parties so that overlap is not a concern.
We appreciate that you understand all children must be supervised by parents and chaperones at all times and cannot run around or play on golf course (the golf course is for  golfing only). There are other guests on the golf course. 
Gas grills are available for use.
Corn hole is available for use.
Coolers, paper products, cups, napkins, picnic tables are provided for you.
Bring in your favorite snacks and non-alcoholic beverages.
We offer Craft beer on tap, domestic beer in cold cans, hard ciders, and hard  seltzer to be enjoyed inside and outside (including on golf course).
NY State Liquor Law does not allow personal alcohol to be brought onto the site.
ALL PARTIES ARE SCHEDULED BASED ON AVAILABILITY, SO PLEASE RESERVE YOUR DATE AS SOON AS POSSIBLE. 
Call us today at 607-376-1853 or email barnyardswingminigolf@gmail.com.