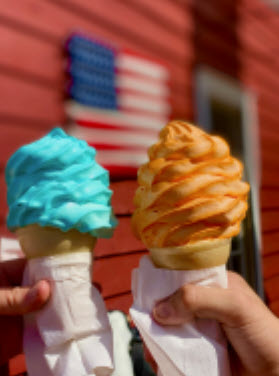 Great for kids and adults 8 and up!
The Barnyard Bash offers  a dedicated spot to gather your group. The party consists of one game of 18- hole miniature golf, one bag each of gem rough for the mining sluice, a game of  Wild West Pistol Laser Tag, a dirt sundae and drink.
Price: $19 per child plus  please include tip for staff (no fee  for chaperones to golf- the more  the better!). This party lasts 2 hours.  
As always, you are welcome to bring  any food, cake, or snacks for your group.  
Minimum group size:  5